Self-Custody Should be a Right: Here's Why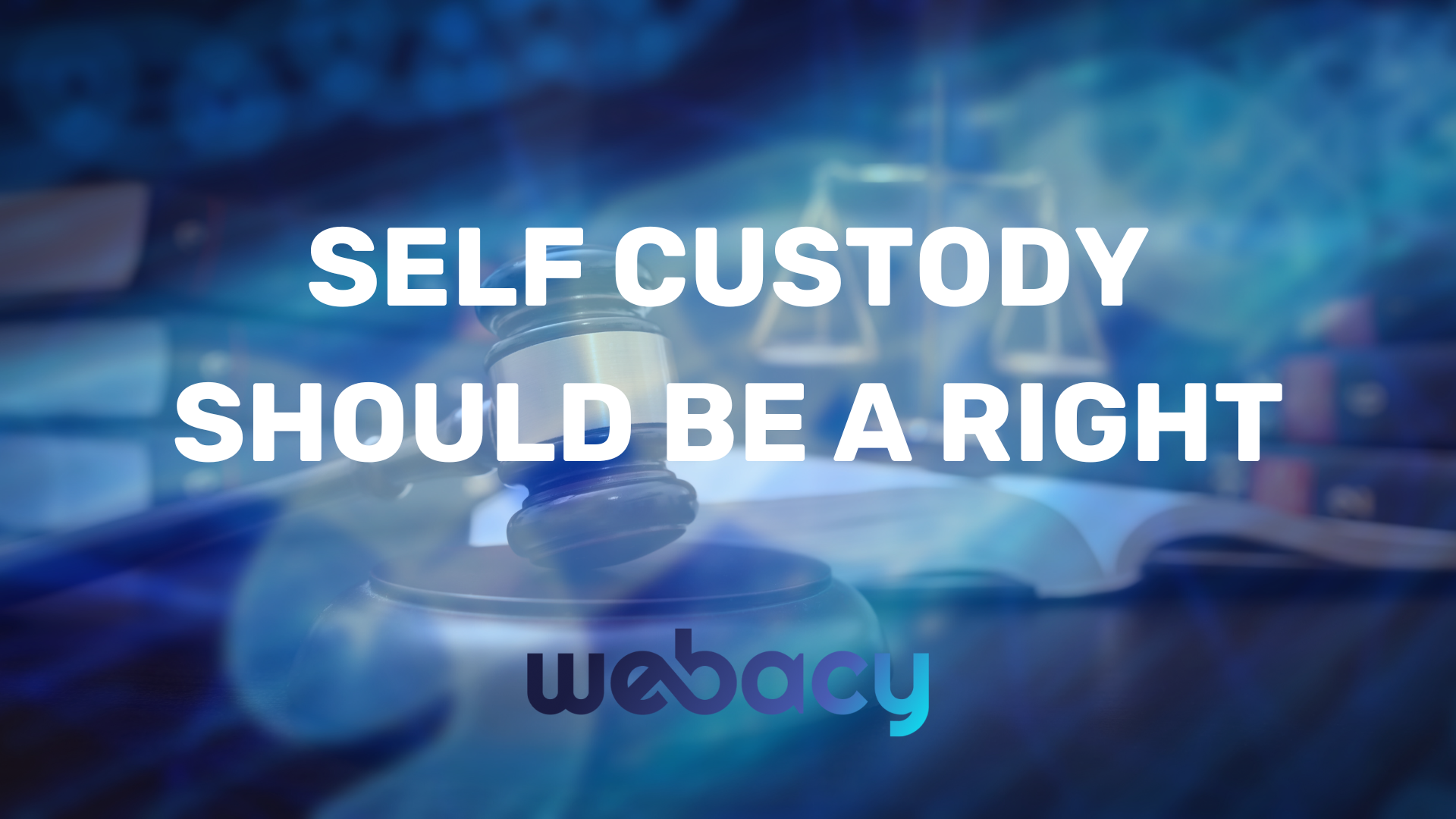 "Defend Freedom. #KeepYourCoins."
These powerful words came from the official X (formerly Twitter) account of Congressman Warren Davidson. On July 28th, 2023, Congressman Davidson announced via X that the U.S. House Committee on Financial Services Republicans passed his bill to protect self-custody rights for digital assets.
The official post came with a clear message — "Those attacking self-custody oppose individual freedom. They want someone they control to control your assets."
Since the early days of digital assets, Congressman Davidson — along with the Financial Services GOP Chairman Patrick McHenry — has acted as a prominent pioneer and advocate of positive digital asset regulation. Davidson's latest bill, the Keep Your Coins Act of 2023, creates enormous potential for bringing digital assets into the regulatory fold without sacrificing their vital self-custody benefits.
This article takes a look at the recently published Keep Your Coins Act of 2023, the key components that make up this new bill, and the impact it stands to have on self-custody. Plus, we cover other major legislative developments influencing digital assets in recent months.
With self-custody as a legally recognized right, we could see entirely new opportunities for digital assets born in the coming years. Read on to take an in-depth look at the Keep Your Coins Act of 2023 and how it may permanently change the landscape of financial freedom and accessibility.
What is the Keep Your Coins Act of 2023 & What are its Major Components?
The Keep Your Coins Act of 2023 was officially introduced by Congressman Warren Davidson (R-Oh) to the House of Representatives on July 25th, 2023. As for the purpose of this bill, the official text states:
"To prohibit Federal agencies from restricting the use of convertible virtual currency by a person to purchase goods or services for the person's own use, and for other purposes."
Specifically, the bill states that the head of any federal agency should not possess the ability to "prohibit, restrict, or otherwise impair" the use of convertible virtual currencies for purchasing either virtual or real goods and services. This limitation would also be imposed on self-custody digital assets while using a self-hosted wallet for conducting relevant transactions.
To help further shed light and clarity on the topic, the bill strives to establish standard definitions for the following terms:
Convertible Virtual Currencies: A convertible virtual currency is defined as a medium of exchange that either has an equivalent value as currency or acts as a substitute for currency but does not possess all the necessary legal attributes.
Covered Users: A covered user refers to a person obtaining and using convertible virtual currencies to purchase goods or services on their own behalf, without regard for how the covered user obtained the convertible virtual currencies.
Self-Hosted Wallet: A self-hosted wallet refers to a digital interface that is used to secure and transfer convertible virtual currencies, as well as the digital interfaces used by owners of convertible virtual currencies to retain independent control over the convertible virtual currencies.
Other Notable Regulatory Changes in the Blockchain & Web3 Space
To truly see the crucial importance and significance of the Keep Your Coins Act of 2023, it is vital to have a strong understanding of the regulatory backdrop that gave way to the creation of this bill.
One of the biggest factors that has influenced self-custody rights thus far is a lack of clarity on who should hold regulatory power over digital assets, like cryptocurrencies. The two main contenders are the Securities and Exchange Commission (SEC) and the Commodity Futures Trading Commission (CFTC).
The contention between these two regulatory bodies on who should take true legal control is largely due to a lack of a clear definition of whether a digital asset is a security or a commodity.
In turn, this has led to the creation of many bills specific to crypto and other digital assets, such as:
Final Thoughts: Self-Custody is the Key to Digital Freedom
At Webacy, we believe that digital freedom comes down to two key factors — safety in transactional and financial processes, and freedom from unnecessary and draconian government interference.
While it is inevitable that regulators will become involved in the blockchain and Web3 spaces, the opinions and actions of officials like Congressman Davidson and Chairman McHenry give tremendous hope that regulators are beginning to recognize the importance of self-custody.
The Keep Your Coins Act positions self-custody as a formal right, signifying a significant step forward within the industry. Along with protecting the privacy and financial freedom of owners of digital assets, this legislation holds major positive implications for unbanked populations, as digital assets can provide many opportunities to expand financial accessibility beyond the traditional centralized banking system.
Until such regulatory changes are officially enacted, however, it is still crucial to keep your digital assets as safe and secure as possible. Webacy provides the tools, resources, and support you need to engage with digital assets, Web3, and decentralized finance safely. Most importantly, Webacy's roots are to help protect your self-custodied assets, and we will always build around upholding that philosophy.Learn more about Webacy today and get started for free.