Webacy and Unstoppable Domains Bring Wallet Safety to 4MM Domain Holders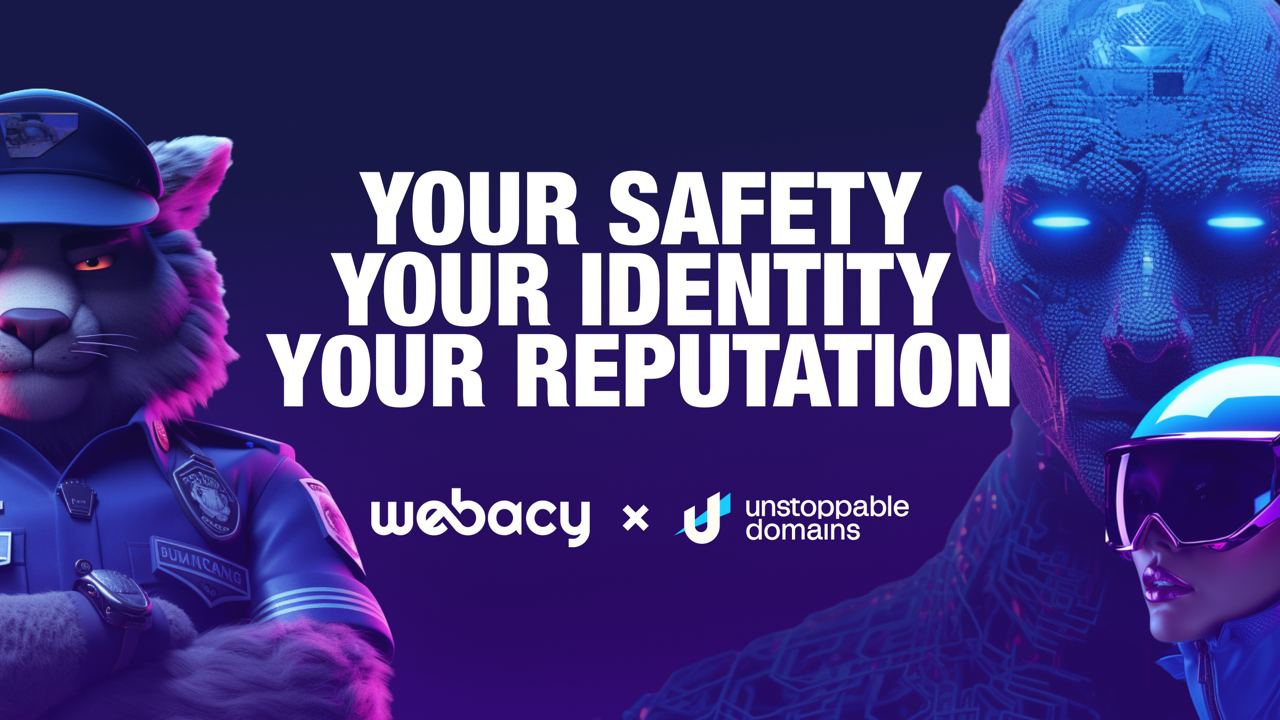 Webacy and Unstoppable Domains have joined forces to prioritize safety for the Web3 community. Crypto wallets have been a constant focus for nefarious actors and hackers. While the Web3 industry has been revolutionary in many ways, it has struggled with providing people with a robust set of safety tools.
Today, we are announcing that the Webacy Safety Score is now integrated in Unstoppable's profile pages, like ud.me/sandy.nft. All Unstoppable Domain holders can see this feature in their Unstoppable profiles, link their wallets and social media accounts, and showcase their credibility via the Safety Score. It is just one of the many ways that owning an Unstoppable Domain provides value with the most robust and feature-rich decentralized identity offering on the market.
Webacy is a leader in consumer Web3 safety. Starting by protecting wallets, Webacy brings tools to empower the consumer to protect themselves. By providing a safety assessment, Webacy lets users know if their activity or their wallet address is potentially at risk for financial loss or vulnerable to attackers. Webacy encourages users to keep their wallets monitored, and provides people with the power to trigger actions like a Panic Button, natively revoke approvals on their wallets, and to even retrieve assets in a wallet that may no longer be accessible.
Once UD.me users see their score, they're able to access other parts of the Webacy Safety Suite. As part of this launch, all Unstoppable Domain holders get complimentary access for three months to Webacy Pro (which now supports Polygon, a core chain in Unstoppable's technology stack).
Safety in Web3 means securing your digital assets and digital identity. Safety in the digital world provides the freedom to express, transact, interact, and to build. Webacy and Unstoppable Domains are dedicated to making Web3 as safe as possible, one step at a time.
Get started with Webacy today.
Own a UD domain? Access Webacy Pro on the house for 3 months!
https://dapp.webacy.com/unstoppable