Webacy Goes Multichain: Hello Arbitrum!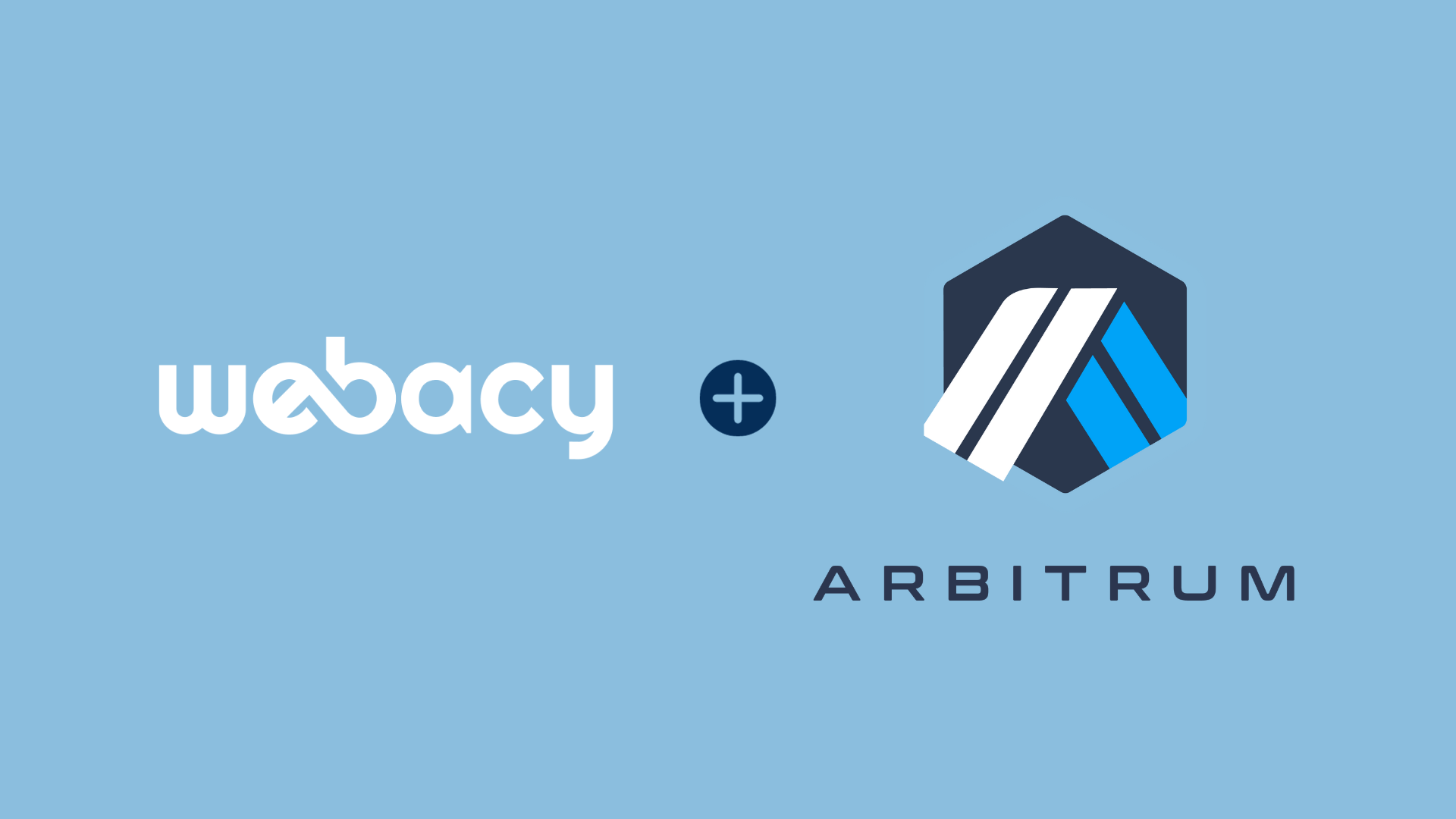 Webacy is on a mission to ensure that web3 remains a safe and secure playground for all users, empowering them with the essential tools and resources to manage their digital assets with ease. Our suite of services encompasses risk assessment, transaction monitoring, and emergency evacuation tools designed to give you peace of mind. Today, we're thrilled to announce a major stride in our journey: Webacy is expanding its reach to the Arbitrum ecosystem!
Expanding our services to multiple blockchains has been a resounding request from our user base. Webacy's commitment to providing self-custody security solutions extends beyond a single blockchain, meaning we are integrating with Arbitrum, with plans to expand to more blockchains in the future.

Why Arbitrum?
Arbitrum is a revolutionary Layer2 scaling solution for the Ethereum blockchain, making it a game-changer for dApps like Webacy. Like Ethereum, Arbitrum offers rapid smart contract transactions while significantly reducing transaction costs – but on an even powerful scale. Arbitrum works by processing transactions off-chain, bundling them together, and then submitting them to the Ethereum mainnet as a single transaction.

Webacy and Arbitrum
Webacy's collaboration with Arbitrum brings more safety, transparency, and asset management capabilities to users. Arbitrum is already home to some of the biggest Web3 players, and averages around 500,000 transactions per day.  
Webacy's expansion to the Arbitrum network marks a significant leap in our journey toward embracing interoperability. With this launch, the 10 million active Arbitrum users can now monitor their ARB tokens with Webacy.  

What to Expect
With Webacy's launch on Arbitrum, our suite of self-custody safety solutions, including our Risk Score assessment, Wallet Watch monitoring, and Panic Button/Backup Wallet emergency ejection tools, will be accessible to a wider audience. While Wallet Watch is initially supported, we are actively working to bring Webacy's other services to the Arbitrum network soon.
Our mission remains clear: to empower users with the knowledge and tools they need to navigate the dynamic world of web3 while keeping their digital assets safe and secure, regardless of their chosen blockchain. This means continuously expanding to alternative blockchains like Arbitrum.

Webacy in a Nutshell:

Assess: Webacy's risk assessment and scoring tool for wallets provide insights into asset security.
Monitor: Wallet Watch, our on-chain activity monitoring system, keeps you informed about wallet activities.
Act: In emergencies, Webacy's tools include a panic button and backup wallet feature for quick asset protection.

Stay tuned for more updates from Webacy as we expand our offerings to other blockchains. In the meantime, sign up for Wallet Watch here to protect your Arbitrum assets. Follow us on Twitter or join our Discord to stay up-to-date with Webacy's latest developments. Your web3 security is our priority!