Webacy Teams up With Chainabuse to Enable a Safer Web3 for All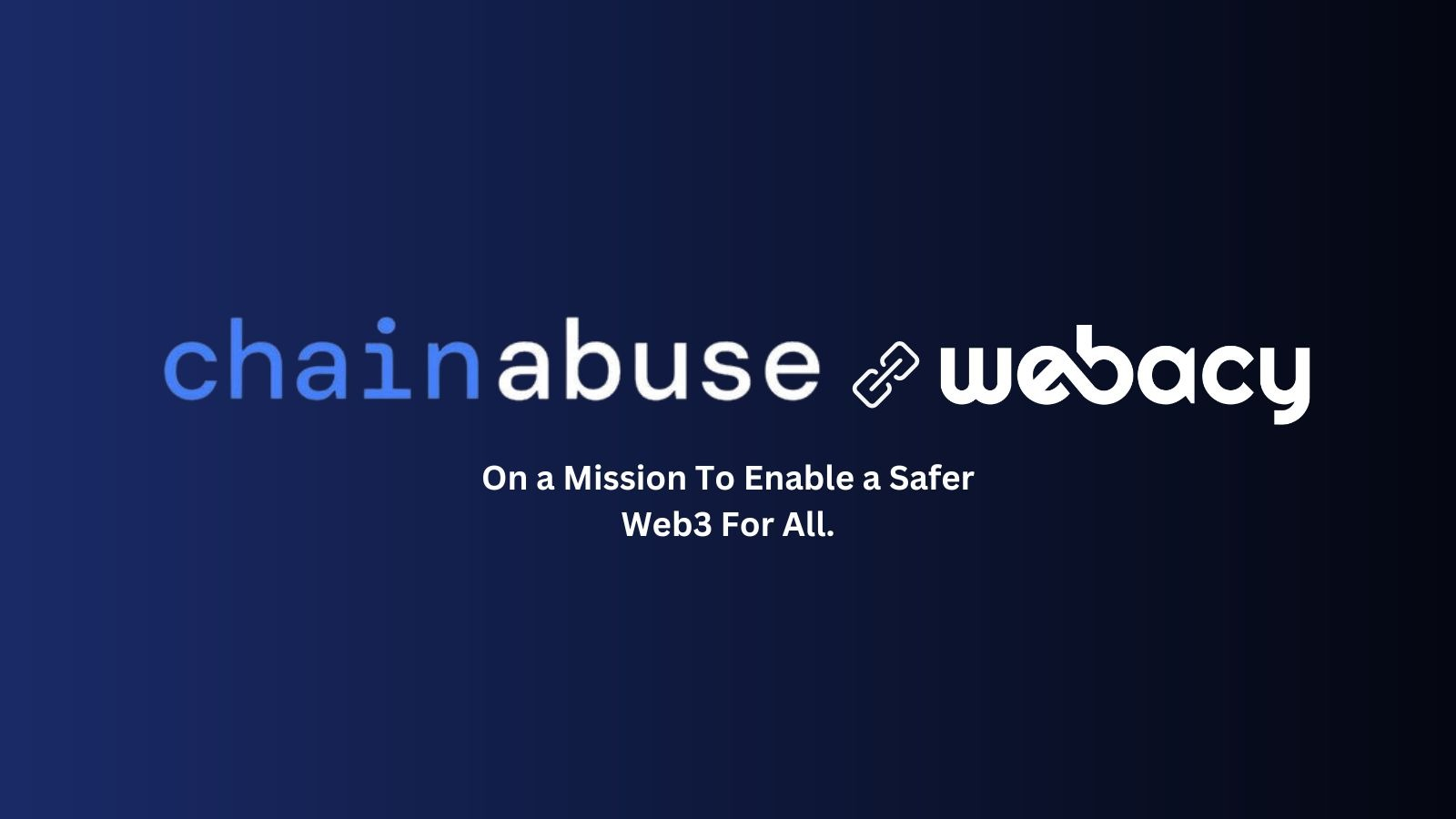 As we continue to build a safer Web3 for all, we are excited to announce that Webacy users can now directly report malicious crypto activity to Chainabuse, the leading platform for reporting malicious crypto activity, powered by TRM.
Chainabuse powers the largest multi-chain, reliable, real-time database of crypto scams worldwide. Those scams can be hard to detect simply using analytics and are better detected when reported by experts and victims. Victims of scams can report with Chainabuse and opt-in to get free support.
Webacy users now have an "actions" section on each transaction in Webacy's dashboard, where they can "report a scam" or file a report via Chainabuse.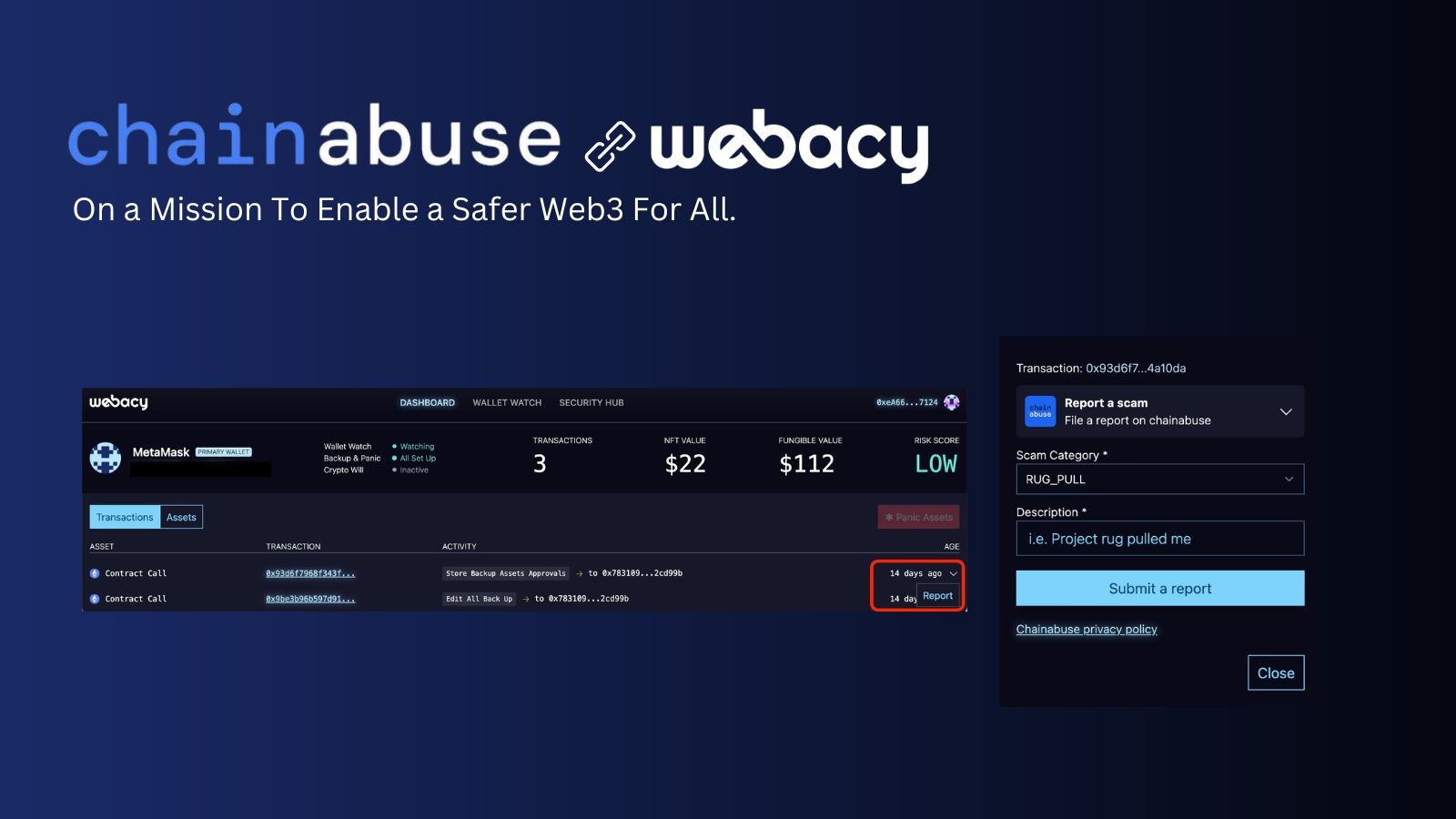 Why report a Scam?
Collectively share information about malicious activities - not all of them can always be detected programmatically.
Provide instant, honest, free support to victims of malicious activity.
Empower Law Enforcement to accelerate the fight against malicious crypto activity and the recovery of stolen funds.
Enable organizations to protect their users before they get scammed.
Find out more about our partnership in our product docs.