Webacy Wallet Watch: Get Notified of your Wallet(s) Activity in Real Time, Anywhere, All the Time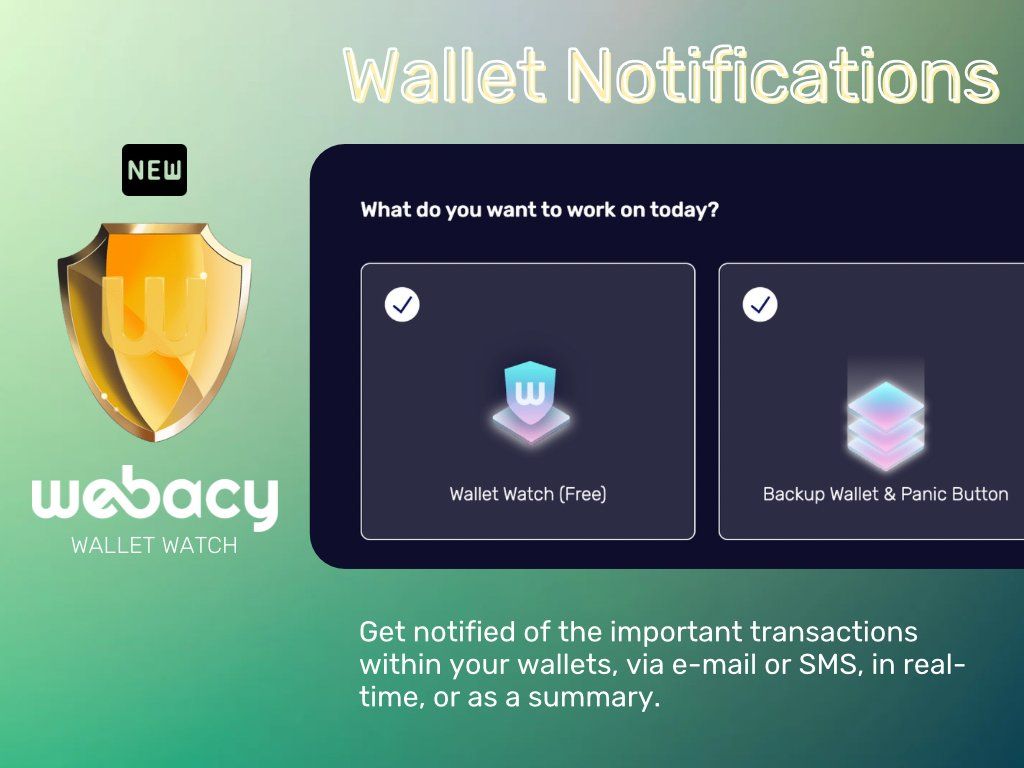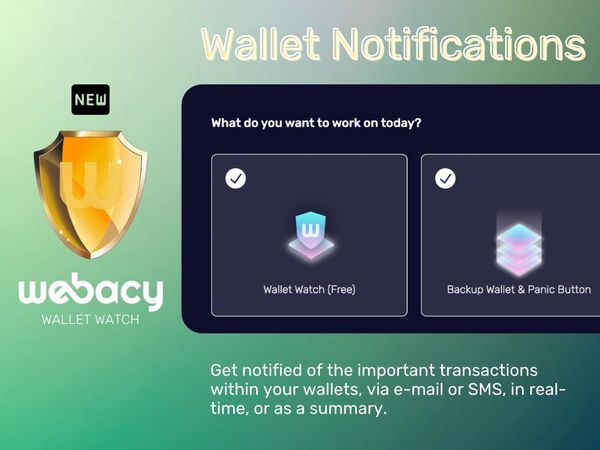 The Webacy team is excited to announce the newest addition to our Safety Suite: Wallet Watch!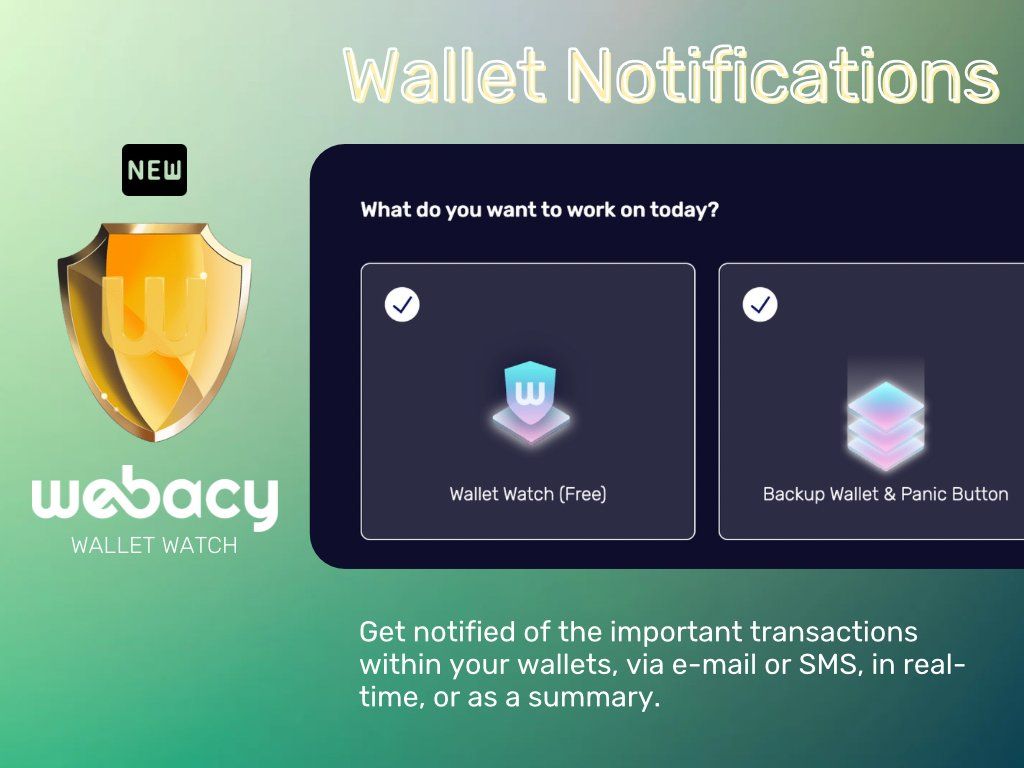 We check our on-chain activity a lot less than we should. With the current tools on the market, it's hard to know when things enter your wallet, when things leave your wallet, and once you do realize something is awry, it might be too late.
That's why we built Webacy Wallet Watch.
With Wallet Watch, you can get notified of important transactions within your wallets via SMS or email (or both), in real time, or as a summary. Wallet Watch is completely free, requires no gas fees, no approvals, and immediately provides you with value that you'll use on a daily basis.
How to Get Access
Grimmie holders and Season Pass partners will get exclusive access to Wallet Watch, before it goes live to the rest of the world.
Grimmies are minted out, but you can get one off secondary on OpenSea or our custom marketplace. If you have a Grimmie, you have immediate access to all of our products, your first year for free, and utility for life.

How to Sign up for Wallet Watch
Here are the steps you need to follow to get started with Webacy Wallet Watch!
Go to app.webacy.com and click "Connect Wallet" - If you are a Grimmie holder or Season Pass partner, you can log in through "Access Now"
2. Select your wallet provider. Wallet Connect and other wallet support is coming very soon!

3. Click "Sign" on the prompt in your wallet. This signature is to read the wallet address on-chain and prove ownership of the wallet (like when you connect your wallet to OpenSea!). There are no approvals or transactions associated with the signature.
4. On the launch screen, select "Wallet Watch (Free)" - Grimmies holders and Season Pass partners will have early access before we launch to the general public. If you do not seem to have access and you hold a Grimmies NFT or Season Pass token, please contact us. Click "Next" to continue.
5. Enter your email and/or phone number and click "Save and Continue." If you configure your phone number, you'll need to verify through 2FA.
6. Once you enter an email and/or phone number, toggle "on" the notification types you'd like to receive. "Weekly Approvals" is a weekly email summary of the approvals associated with your wallet. "Realtime Alerts" will send you live alerts (via sms or email) of any incoming or outgoing interactions with your wallet, with less than a 60 second delay. Click "Finish" to confirm your settings. It may take a few seconds to finalize so don't exit out of the browser until you get to the confirmation screen.
7. You can add wallets and change your settings any time from the Wallet Watch page on the sidebar.
That's it! Easy as pie. Happy living with the peace of mind that your wallets are monitored for any on-chain activity that may occur!
…
You can connect with Webacy on Instagram and Twitter.